CISCO2951/K9全新思科路由器
发布时间:2014-1-11 10:11:02 点击量:
DESCRIPTION CISCO2951/K9全新思科路由器
CISCO2951/K9全新思科路由器 offer unparalleled total cost of ownership savings and network agility through the intelligent integration of market leading security, unified communications, wireless, and application services.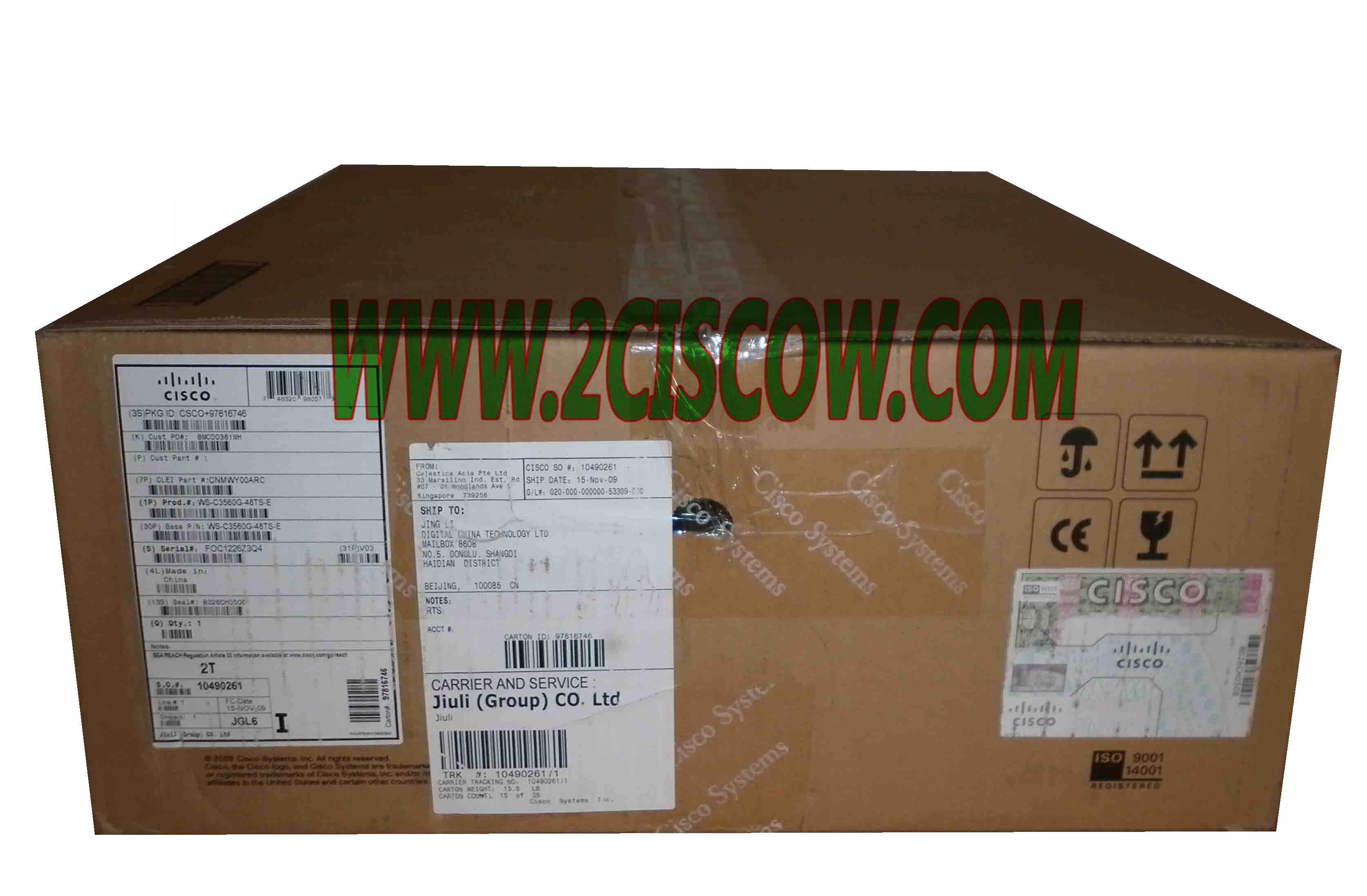 CISCO2951/K9全新思科路由器 ISRs offer embedded hardware encryption acceleration, voice- and video-capable digital signal processor (DSP) slots, optional firewall, intrusion prevention, call processing, voicemail, and application services. In addition, the platforms support the industries widest range of wired and wireless connectivity options such as T1/E1, xDSL, copper and fiber GE.
PRODUCT FEATURES CISCO2951/K9全新思科路由器
Services integration CISCO2951/K9全新思科路由器
The Cisco 2900 series ISRs offer increased levels of services integration with voice, video, security, wireless, mobility, and data services, enabling greater efficiencies and cost savings.
Services on demand
The Cisco Services Ready Engine (SRE) enables a new operational model which allows you to reduce capital expenditures (CapEx) and deploy a variety of application services as needed on a single integrated compute services module.
High performance with integrated services
The Cisco 2900 series enables deployment in high speed WAN environments with concurrent services enabled up to 75 Mbps. A multigigabit fabric (MGF) enables high-bandwidth module-to-module communication without compromising routing performance.
Network agility
Designed to address customer business requirements, the Cisco 2900 series modular architecture offers increased capacity and performance as your network needs grow. Modular interfaces offer increased bandwidth, a diversity of connection options, and network resiliency.
PRODUCT DETAILS CISCO2951/K9全新思科路由器
Device Type
Router CISCO2951/K9全新思科路由器
Enclosure Type
Rack-mountable - modular - 2U
Data Link Protocol
Ethernet, Fast Ethernet, Gigabit Ethernet
Network / Transport Protocol
IPSec, L2TPv3 CISCO2951/K9全新思科路由器
Routing Protocol
OSPF, IS-IS, BGP, EIGRP, DVMRP, PIM-SM, static IP routing, IGMPv3, GRE, PIM-SSM, static IPv4 routing, static IPv6 routing, policy-based routing (PBR), MPLS, Bidirectional Forwarding Detection (BFD), IPv4-to-IPv6 Multicast
Remote Management Protocol
SNMP, RMON, TR-069 CISCO2951/K9全新思科路由器
Compliant Standards
IEEE 802.3, IEEE 802.1Q, IEEE 802.3af, IEEE 802.3ah, IEEE 802.1ah, IEEE 802.1ag, ANSI T1.101, ITU-T G.823, ITU-T G.824
Power
AC 120/230 V ( 50/60 Hz )
Dimensions (WxDxH)
43.8 cm x 47 cm x 8.9 cm
Weight
13.2 kg CISCO2951/K9全新思科路由器
Manufacturer Warranty
90 days warranty CISCO2951/K9全新思科路由器